VoIP / SIP Trunks
Maxinet's VoIP / SIP service for small to medium businesses can be delivered as a stand-alone product, or bundled with an internet connection to deliver significant discounts. Maxinet can supply hardware as required.
Significant Savings
Our VoIP / SIP call charges are calculated based on your actual call times. Unlike many providers, we do not bill by the minute - our call charges are calculated by the second and we don't round up figures. You only pay for what you actually use.
This might be a small saving on each individual call but the cumulative savings over a year will make a significant difference to your costs.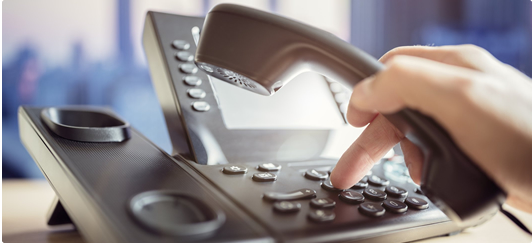 Business SIP / VoIP
Our standard SIP / VoIP service that delivers your voice service over the top of an existing internet service.
Premium SIP / VoIP
A Premium SIP / VoIP service that gives you a dedicated access link for your voice service.
SIP / VoIP Key Benefits
Actual per second call rates (no rounding up)

Dedicated support and proactive monitoring

Local number portability for existing phone numbers

Flexible call routing & redirections

Very competitive rates
Speak with one of our experienced Business Consultants to understand the best solution for your business.Talk to Us